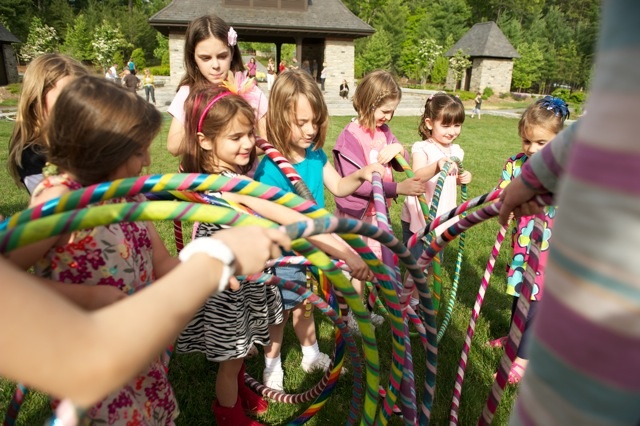 Asheville Hoops provides a fun filled memorable "Hooping Birthday Party Package" which includes:
1 hour of age appropriate hoop games for no more than 10 children
a custom made hoop for the birthday girl/boy
a short performance for the children at the end of the party
sound system with fun, kid-friendly music
enough hoops for the children to use for the duration of the event
Parents/Caregivers are responsible for securing their own indoor or outdoor location for the party which requires ample space for high energy movement. This area depends on the season/weather and the number of expected participants. Asheville Hoops recommends 100 square feet per child.
A travel fee will apply for distances traveled over 25 miles.
Parties with more than 10 children will incur added fees.
For fees and availability contact
info@ashevillehoops.com or use our contact page.